Statement Jewellery & Display Pieces
from Erica Brogan Glass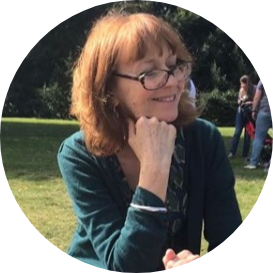 Talented glass artist Erica Louise Brogan, lives in County Mayo and is currently displaying her pieces at the Quay Side Gallery, in the picturesque town of Westport. She hand cuts and kiln fuses glass shapes in order to create wonderful vibrant jewellery and decorative plates.
Fused Glass Jewellery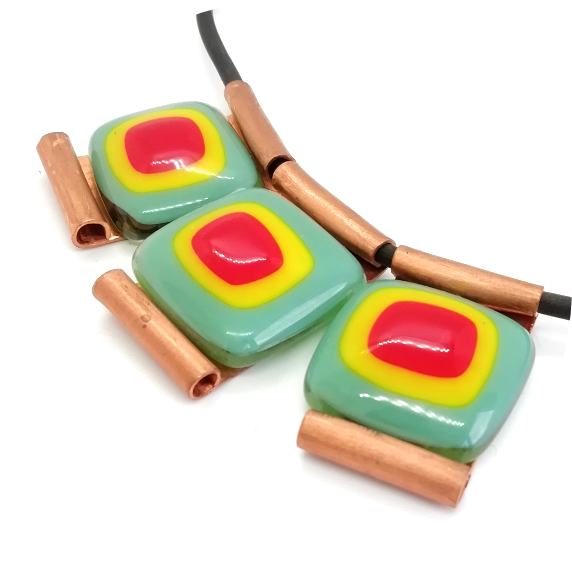 Retro Pendant
Three piece glass fused and copper retro pendant.
More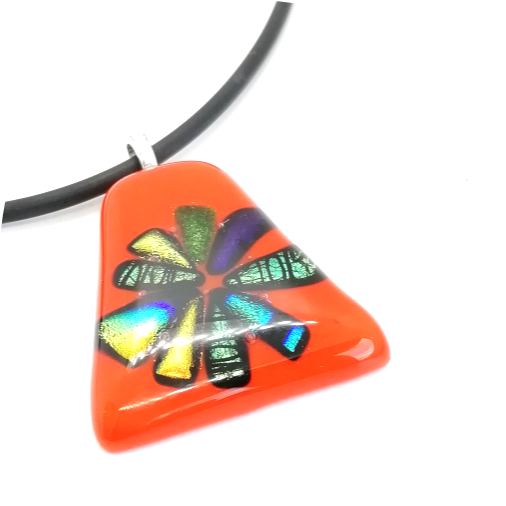 Floral Pendant
Glass fused orange and dichroic glass pendant.
More
---
Fused Glass Plates